Consolidated Credit Canada Scholarship Program
Consolidated Credit is proud to offer a $1,000 bi-annual scholarship to eligible college and university students who meet the valid requirements. Twice per year, we give students the opportunity to win $1,000 to put towards their college / university expenses. See the rules for valid entry and submission eligibility.
How To Submit Your Entry
Complete the form and submit an original essay based on the following questions:
How has the pandemic informed your outlook on your financial future, and what money lessons have you learned from such a high impact event?
Thank you for applying to the Consolidated Credit Scholarship!
Rules
To receive a $1,000 scholarship, the applicant must:
Be a Canadian resident
Be able to prove they are either enrolled in or slated to start college / university in the upcoming semester
Entry submission will be available from 1 July to 30 Nov, 2021.
Winner will be announced by 15 Dec.
By submitting an entry, Consolidated Credit Canada reserves the right to use the participant's essay and image as it deems fit for marketing purposes
Multiple submissions not permitted
The winner can only win once per year
Winner will be notified by email
The Winner of 2021's First Half of the Year's Scholarship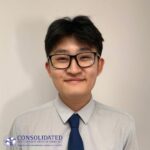 This year's first-half winner is Matthew Tran, a student heading to Queen's University's Smith School of Business next year. You can read Matthew's contest essay here.
Best of luck to him and all of this year's second-half scholarship winner!
Past winner of the $1,000 2020 Consolidated Credit Canada Scholarship Program!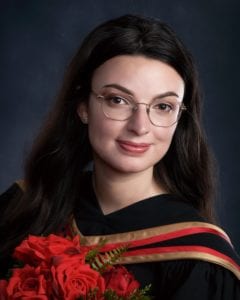 Her name is Shelby Empey, and she a graduate of Queen's University. She will be attending law school in September at the University of Ottawa Faculty of Law.
We'd also like to announce the two winners of the $2,500 Consolidated Credit Financial Empowerment Award, administered and awarded to students at Seneca College. They are Misun Chun and Brock Csada. Congratulations!
Other Scholarship Opportunities
Consolidated Credit Canada and Seneca College have partnered together over the last three years to award students dedicated to personal financial empowerment with the funds they need to graduate with as little student debt as possible. Our Financial Empowerment Awards grant two awardees $2500 each for demonstrating how they plan to use that money to achieve their financial goals. To date, our winners have expressed the need for further financial literacy support at all levels of education. Student awardees also state that that the growing cost of education coupled with the high cost of student debt puts graduates at a disadvantage when it comes to achieving milestones like purchasing cars and homes. As Canada's largest non-profit credit counselling organization, we take these statements to heart and are working hard to expand our financial empowerment awards to students and organizations across the country.