We have a winner! After sifting through hundreds of submissions, we've finally chosen a student to receive the scholarship. Thanks to everyone who participated. We encourage everyone who did not win to enter for a chance to win this year's second-half scholarship.
Our Essay Question
As a college/university student, what are your main money obstacles and what do you plan on doing to address these issues?
Looking back, how should schools have taught money management to children under 18
Matthew Tran's Response
"Is it a need or want?" Growing up, my sister and I heard this phrase many times from our parents, which allowed me to learn the true value of money and know when it was a better choice to save instead of wasting it on a purchase. I took this lesson to heart and made it my goal to show my parents that I could control and budget whatever little cash I had. As my parents demonstrated the importance of budgeting and reflecting on purchases, I made it my goal to save enough money to gain financial freedom and help in funding my education at a young age.
Looking for more money for school? Enter our scholarship essay contest!
To take action toward this goal, I learned budgeting skills. As a young consumer, I learned how to be thrifty while still managing to thrive. Knowing how to budget is essential and helpful, like realizing that a sale does not entirely mean a good deal. As a recent high school graduate, I do not have many expenses I have to pay for myself. That is why I have a 10%, 30%, 60% budget model from each paycheck. I designate 10% of my paycheck for spending, 30% goes into a monthly expenses account, and 60% goes into my savings account, which will gain interest over time. This budget is in place to ensure I always have money left over in the bank at the end of the month. Having a grasp on budgeting as a young person is a crucial skill that gives me an understanding of my situation and enables me to plan for the future. After researching the costs of post-secondary education, I became even more passionate about trying to save money.
As an incoming university student, my main financial obstacle will be reducing my student debt as much as possible while balancing a healthy, fun lifestyle in one of Canada's most expensive domestic programs. I will overcome my financial adversity by working on residence, and budgeting my expenses every week and limiting myself to spending $50 a week, as my housing plan will cover most meals. I will also alter my budgeting plan; 10% will continue to go into spending; however, 20% will go towards monthly expenses, and 70% will now go towards savings.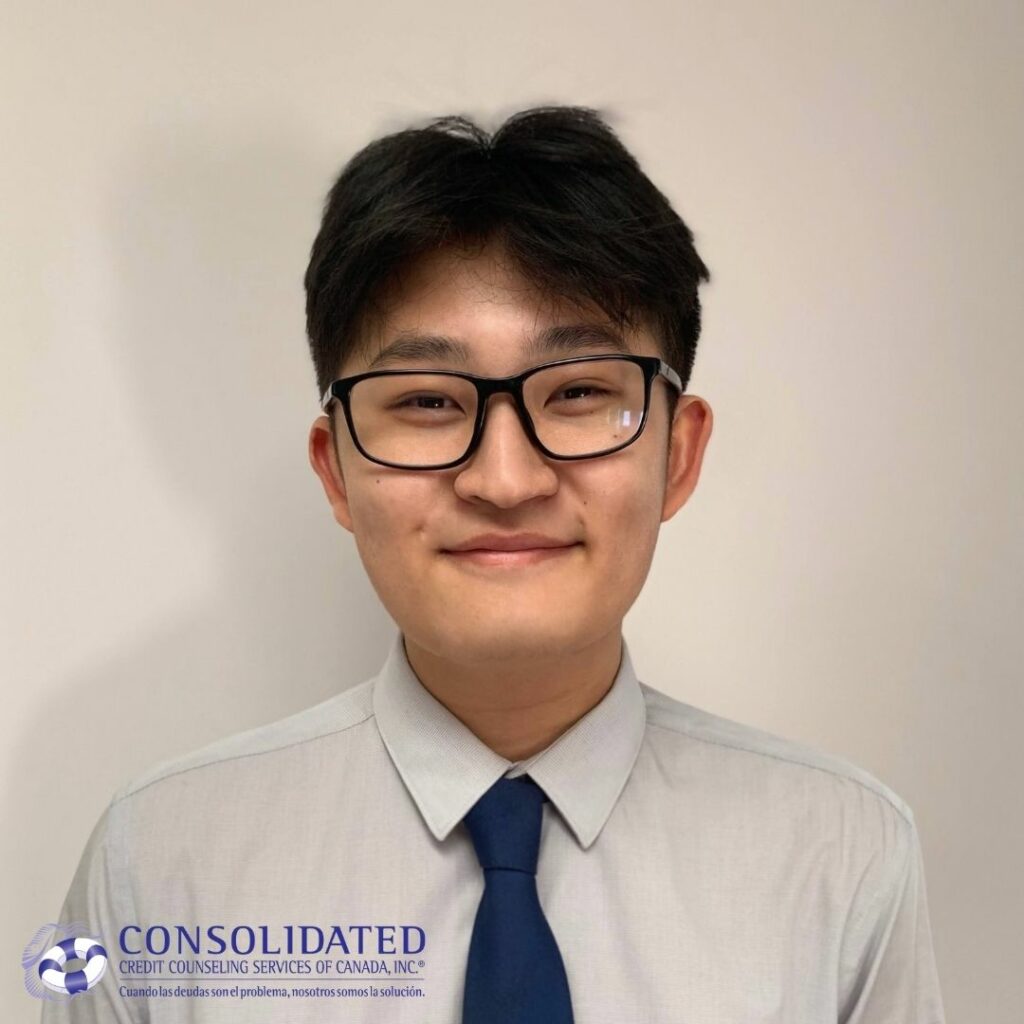 Although my friends often call me cheap, I find that I can save money while still enjoying all the activities I want to do. Another way I like to save money is by taking part in reward systems. Starbucks, Blaze Pizza, Scotiabank, and various other companies create reward systems to influence consumers into buying more. Still, as a thrifty and intelligent consumer, I use these programs to save myself some money. My friends laugh at me for using reward programs, but taking advantage of these programs gets me free birthday items, and when I go out with my friends, I can scan my rewards account for each of their purchases to gain more points and, in turn, more rewards. Having apps with coupons such as Mobile Bandit and the McDonalds app can be a great way to save money. I also keep an eye out for Vancouver-based websites that promote deals, such as Daily Hive Vancouver. Simply scrolling through my Facebook feed once in a while is an effective way to save money, as I am a part of various Facebook groups geared towards discount items and sales. These are tricks I will continue as a university student to combat the obstacle of paying off all of my living expenses.
Financial literacy is an essential skill to learn as a youth. Learning about the increase in poverty and how the living wage in Vancouver is $19.50 while the minimum wage is only $15.20 was quite frustrating. Learning how over 10% of Canadian families live below the income cut-off
motivated me to engage and educate youth in the conversation of homelessness. Thus, I partnered with the Hot Potato Initiative Foundation, a youth-led nonprofit focused on engaging and educating youth about homelessness across Canada, to start a school chapter at my high school. My first initiative was the Balloon Prize Burst Fundraiser, which included gathering donations and filling balloons with prizes. As Chapter President, I secured over $1,000 in prizes from local businesses. Our team marketed the event by raising awareness about the crisis and prepared over 80 prizes, which led to us raising over $700 for youth homelessness within one hour. The event provided a safe way for students at my school to participate and learn about homelessness while simultaneously helping us supply 500 hygiene kits for individuals experiencing homelessness in our community.
I used fundraising to also pay my way through extracurricular activities. I sold food and ran a bottle drive in Grade 7 to help fund my expenses for the annual camping trip. This early experience organizing fundraisers and enjoying the benefits grew my love for fundraising leading into high school. Being an avid fundraiser in my band program, I have only paid for one out of the seven band trips I have participated in. I prioritized fundraising to help build a better future for myself, as my parents could save money for my post-secondary education. Every year, my band program holds a silent auction during one of our jazz concerts to collect donations from businesses and sell them at the auction, keeping 75% of that sale. I have collected donations from over 150 businesses in three years, with a total value of donations of over $8,000, which has helped me raise $5,000 individually. This annual event allows local businesses to earn some revenue and promote their brand while helping others in the community and opening doors for students.
Having a well-rounded knowledge of financial literacy has allowed me to save money, and I plan to graduate with my bachelor's degree debt-free. I will take my knowledge and use it to help my finances in my future by continuing to apply for scholarships in university, all the while investing and budgeting so I save up for any future vacations or houses. I have committed to helping other youths unlock financial freedom by creating a plan to hold a webinar for younger students at my school on how to get ahead in Grade 12, focusing on being a leader and tackling scholarships. I have transferred my budgeting skills and planning to my leadership activities as the Chief Marketing Communications Officer at the BC Youth Council to help me lead different teams with effective communication and task delegation. My experiences with The Hot Potato Initiative Foundation and expanding my financial literacy have taught me the importance of building diverse teams that can collaborate to tackle significant social issues. My daily goal is to have a lasting positive effect on those around me by taking initiative. With this mindset, I have created a positive domino effect that will persist onwards.
If I were to win this scholarship, it would allow me to attend my dream school, Queen's University, as it is currently at least $80,000 more than my other post-secondary options. I am confident I can continue applying the financial and leadership skills I demonstrated in my business post-secondary education by partnering with PennyDrops. They are Canada's largest student-run nonprofit organization dedicated to advancing financial literacy; I will do this by joining an affiliated club or establishing one myself. I will continue this mindset in my future marketing career and in continuing to make a difference in others' lives. I am confident I can continue applying these financial and leadership skills I demonstrated in my post-secondary education, in my future career, and in continuing to make a difference in others' lives.
I am a deserving applicant for this scholarship because I exemplify financial literacy as a student and youth. It means knowing the purpose behind every purchase and how it will impact your future. It means putting your financial future in your hands and not relying on friends and family to help you every day. It means being able to give back by first supporting yourself.
Further, saving money does not mean scamming and not having integrity. It does not mean telling your friends you will pay them back and not or getting your friends to spend money so that you can scan your rewards code. For me, saving money means you can give to individuals experiencing homelessness and poverty through funding hygiene kits or meals. It means showing your peers why saving money is important and how simple it is.