About Consolidated Credit Canada
Helping Canadians find relief from credit card debt and achieve long-term stability through financial education.
"Unless the fundamentals of financial education are established, financial security is just a wish."
– Jeffrey Schwartz
The conversation about high consumer debt levels and the impact of financial stress on Canadian households is not a new one, but what is new is what's happening to debt in the digital information age. This is why we put such a priority on pursuing every means available to help educate and inform consumers, young and old, about the importance of understanding basic personal financial management. Assisting with debt repayment and establishing workable monthly budgets are only part of the bigger picture here at Consolidated Credit. Advocating for financial education and wellness supports in the workplace and in schools across Canada are integral parts of that bigger picture.
>That's why we believe that solving people's financial crises and debt management problems today involves more than just a program that can help them to live debt-free. True financial security takes education and inspiration, and that's what we help our clients do through the educational initiatives and professional financial counselling we've developed over the last decade.
Consolidated Credit's mission
To assist individuals and families in Canada in ending financial crises and debt management problems through education and professional counselling.
Our core values
To continuously improve what we offer to our clients, creditors and team, by confronting reality, embracing change, learning, testing and evolving.
To listen and seek to understand our clients, creditors and team members.
To make a difference in the lives of our clients, regardless of income level, geographic location or financial concern.
To conduct ourselves at the highest level of professionalism in all we do, upholding a work ethic of responsibility, accountability, resourcefulness, diligence and integrity.
To maintain an environment of entrepreneurial spirit by looking and acting, with a long-term view, owning our actions, focusing on results and being passionate about everything we do.
To be the best in creating value for our clients and creditors, in retaining and recruiting people for our organization, in life-long learning and committing to excellence.
To protect our clients; their dignity, sense of self-worth, integrity, right to make their own choices and privacy.
Organizations and Affiliations
>The aim of OACCS is to enhance the personal financial well-being of Canadians through financial literacy, education and industry leadership. OACCS establishes and regulates uniform standards of practice, knowledge, skills and ethics for the Credit Counselling and Financial Coaching profession.
>OACCS sets the standard of required expertise for the financial counselling industry as the only organization to offer the exclusive professional designation of Accredited Financial Counsellor CanadaSM(AFCCSM). Counsellors who have achieved their AFCCSM designation provide Canadians with access to the best independent and specialized personal financial experts in the country.
Accredited Member of Canadian Association of Credit Counselling Services
>The Canadian Association of Credit Counselling Services (CACCS) represents a Canada-wide network of accredited, not-for-profit agencies and affiliates offering preventive education and confidential services to clients experiencing financial difficulties.
>With a focus on financial counselling education, accreditation of agencies and certification of Credit Counsellors, CACCS is also committed to national research and policy initiatives concerning personal finance and industry advocacy.
>BBB's mission is to be the leader in advancing marketplace trust. We exist so consumers and businesses alike have an unbiased source to guide them on matters of trust. We provide educational information and expert advice that is free of charge and easily accessible. BBB Accreditation is an honour – and not every company is eligible. Businesses that meet our high standards are invited to join BBB. Businesses meeting BBB standards are presented to local Boards of Directors (or designees) for review and acceptance as a BBB Accredited Business.
>The CAGT's primary objective is to provide a forum for the exchange of ideas and concerns to educate members on current and proposed legislation, and to educate the public on the proper use of credit.
Meet Our Team
Jeffrey Schwartz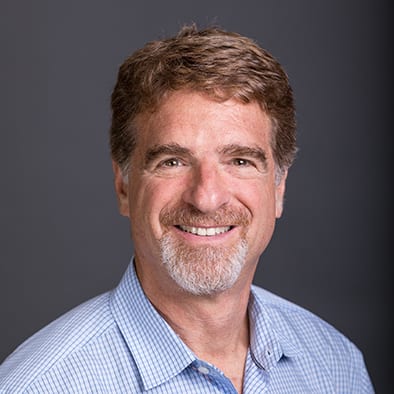 >As Consolidated Credit's Executive Director, Jeffrey Schwartz has dedicated his career to assisting individuals and families in their pursuit of financial stability. He has served as the Director of the OACCS and CACCS, the leading national and provincial nonprofit credit counselling associations.