The winner
Congratulations to our 2022 Second-Half Scholarship Winner, Yuki Tam from Toronto! Check out her winning response below.
Big thank you to all those who entered!
---
Our scholarship essay prompt
Yuki's response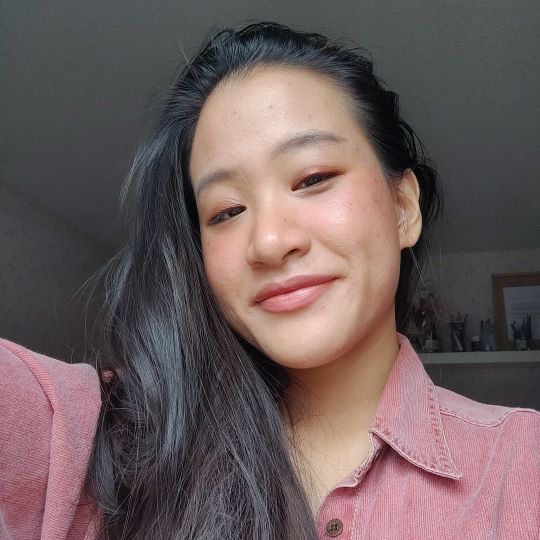 One. Two. Three. I had to step on a total of three dining room chairs to get to my dining seat near the window. Our house was small. The table was round. The chairs just barely fit in the space. But it was home. My dad would shut the blinds at night and count the cash he made from the auto shop by hand.
One. Two. Three.
He would only count up to three before he switched back to counting in Chinese. My Dad slid the bills between his oil-greased hands as my mom would clean up the plates from dinner.
One night, I told him, "Dad, I'm afraid of money."
He said, "No scared."
Those two words have been the best financial piece of advice I have ever received.
In the contemporary world, money can be a lot of things. For some cultures, it is a taboo. There are places where you can talk about money and some where they should not ever appear. For example, it is often inappropriate to ask about someone's salary in Western culture. Further, some cultures have immense superstitions surrounding money and wealth. For example, in Chinese culture, the number 8 is especially lucky because it is a homonym for prosperity. Yet, in contemporary academic conversations, money becomes a social construct, a symbol that relies on law and order. It is easy to see why a young person can be intimidated by all these confusing narratives. Certainly, seeing my immigrant parents struggle to make ends meet when I was young caused me further anxiety about money. For me, money was something that could change, build, and destroy lives. My dad, however, patiently taught me that there is nothing to fear.
In fact, he taught me that there is truth to many perspectives regarding money and wealth. While it is a powerful tool, it is also an earthly possession. Growing up in poverty, he understood how having money allows him more opportunities. Money pays for food, shelter, and education. His humble beginnings, however, also put things in perspective. He worked hard to show me that money is manageable and that debt is solvable.
This gave me the courage to take my finances into my own hands. At a young age, I read books on budgeting, saving, and investing. As soon as I could, I obtained a part-time job and started saving money for university. I have been able to fund my own education with these savings and by accessing information available at financial aid offices, government grants, and scholarships. Putting my dad's advice into practice means that I understand the difference between grants and loans, between low and high risk investments, and between good and bad credit. Recently, I have been making appointments with my banking advisors, listening to podcasts, and encouraging my peers to educate themselves about money. I am even taking a part of my savings to start a small business. I truly believe that financial management and banking should be accessible to all people.
There you have it. This may be a more philosophical take on this practical question. It is, however, sincere and full of truth. Managing money is definitely easier when you are aware of the resources available to you on the journey.
After that, it's just a simple — One. Two. Three.
---
Learn more about our ongoing scholarship awards and how you can enter to win.