Our Scholarship Essay Writing Prompt:
Have you altered your expectations regarding finding a job, where you will work, and the salary you will start at when you leave college in a post-pandemic world?
Parsa's Response:
The COVID-19 pandemic disrupted labour markets across the whole globe and has made a significant impact on students, especially those looking for future employment upon graduating. As a current Computer Science graduate student at Simon Fraser University, I have found myself wondering about future challenges in my life such as finding a sustainable job with a living wage. With the housing prices in Vancouver constantly on the rise, I feel less confident that I would be able to afford to live in this city. As a result of this pandemic, I have consequently altered my expectations regarding my future career including where I would work and the salary associated with it.

One of the key contributing factors of landing a first job after university is networking. Prior to the pandemic, it was rather easy to join professional meet-up groups and create a network of people who you can reach out to for future employment. However, due to COVID-19, networking and meeting new people became more challenging as the world transitioned to remote work via Zoom. As a student, I was suddenly unable to meet new professionals which consequently made a negative impact on my career as I would have less people in my network to reach out to for my first job. Without a doubt, this pushed me to change some of my expectations regarding finding a job as competition has increased and I am unable to make a personable first impression on potential employers through events such as in-person hiring fairs, meet-up groups and social gatherings.

The COVID-19 crisis has had a drastic impact on inflation, specifically living expenses such as basic groceries and rent. With basic living costs constantly on the rise, the pressure of finding a high-paying job has never been so high. Most students, including myself, incur a tremendous amount of debt during their studies to pay for basic expenses such as university tuition, textbooks and living costs. With the high cost of living, paired with crippling debt, students such as myself struggle to make ends meet. Despite being in the technology field, the pandemic has caused me to re-evaluate my career goals as to which company I would like to work for in the future and consequently, which city or country I would live in the future. It has become evident that big technology giants such as Amazon, Microsoft and Apple have the highest paying positions, however, the competition for those jobs is unimaginable. Most companies in this field expect at least one year of experience for their entry-level positions, however, this has caused a chicken and egg situation as recent graduates can not gain experience as almost all entry-level positions require some experience. I have come to realize that securing any job is better than nothing and thus my salary expectations have also drastically decreased as a result.

To accommodate my low salary expectation, I have started to expand my knowledge regarding understanding basic personal financial management such as my monthly subscriptions, personal hobbies and general money spending habits. By becoming more aware and educated in this topic, I have found myself saving more money, spending less on unnecessary activities or purchases and being futuristic. Furthermore, this has also motivated me to search for other living arrangements such as moving to a less expensive city within Canada to further help with personal savings.

With the ever-changing job market impacted by COVID-19, I have found myself struggling to meet new professionals in the industry and changing my future career expectations as a result. Getting a first job post-graduation has always been a challenging step in students' lives, however, post-pandemic inflation paired with crippling debt will cause students like myself to accept any job offer they receive in order to gain some experience while paying the bills. Despite being in the technology field, my salary expectations have drastically decreased and I have found alternative avenues in order to make ends meet such as educating myself in personal finance and seeking new living arrangements in cheaper cities across Canada. All in all, the pandemic made a significant impact on my personal career goals including finding a job, where I will work and my future salary.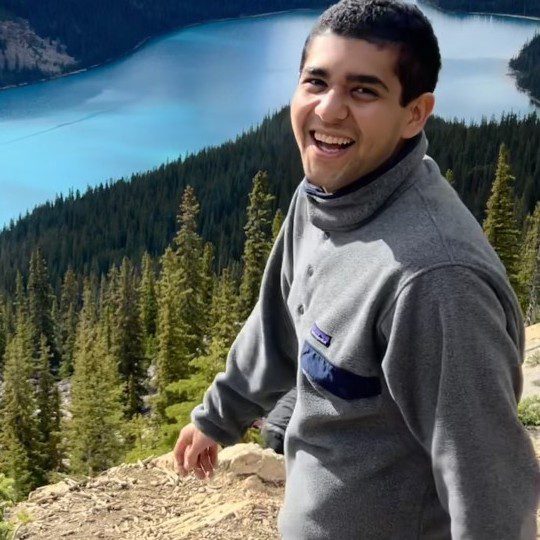 Learn more about our ongoing scholarship awards and how you can enter to win.