Credit monitoring in Canada has various benefits. It keeps your credit in good shape for future financing or other similar applications. You can also catch fraud or identity theft early by checking your credit regularly. If you're interested in implementing it into your personal finances, you have some options. You can either pay for a service or use free credit score apps. You can learn more about the importance of credit monitoring and how to get started below.
What is credit monitoring?
Credit monitoring is the process of routinely reviewing your credit score, history and report. The goal is to ensure credit history is accurate. If you fall victim to fraud, the habit of credit monitoring will help you catch it. In addition, if you have financial goals, like obtaining a personal loan or mortgage, strong credit is helpful. Regular credit monitoring will keep your score and report in good shape for when application time comes.
We can help you fix your credit score. Speak to one of our financial experts today!
Are there free services?
Yes, there are several free services. They are as follows:
Free annual credit report. The Canadian credit bureau, TransUnion and Equifax, offer free credit reports every year. Reach out for your free copy.
Credit monitoring apps. If you want to monitor your credit more frequently, you can use apps like Borrowell, Mogo and Intuit Credit Karma. These apps are free and give you an update of your score and report bi-weekly.
Most major banks in Canada now offer the ability to check your credit report for free. However, with some, you may need to download their mobile app to view it.
As of summer 2021, Equifax and TransUnion now offer a free, online version of your Credit Report
Should I pay for this service?
There are also paid options for such services. Equifax offers three tiers of services: Equifax Complete Advantage Plan ($16.95 per month), Equifax Complete Premier ($19.95 per month) and Equifax Complete Friends and Family ($29.95 per month). TransUnion also offers a paid credit monitoring service for $19.95 per month. Finally, some credit card issuers offer credit monitoring services at an extra cost.
You do not need to pay for a credit monitoring service. You can perform the work on your own using free resources. However, some people prefer to pay an institution to help them. Also, some of the above services come with additional benefits, such as credit file alerts, and fraud and ID theft insurance.
Why is credit monitoring important?
Credit monitoring is important for the following reasons:
Fraud. If you fall victim to fraud or identity theft, routine credit monitoring can catch the issue. From there, you can rectify the problem. Without regular credit monitoring, you could experience immense damage to your credit.
Errors. Sometimes the credit bureaus make mistakes. This could be incorrect personal information or a payment marked as missed when it was actually paid on time. By consistently reviewing your credit, you'll be able to identify and fix these issues as they arise.
Prepare for financing applications. If you're planning to apply for financing in the near future, credit monitoring can keep your credit in good shape. When you're ready to apply, you won't have to worry about working on your credit.
Offered credit monitoring services
Each credit monitoring service is unique. Although, most credit monitors provide the following services and information on your credit:
Identity theft and fraud alerts
Suggestions to improve credit
Receive alerts when you overspend
Suspicious transactions and financial activity alerts
Identity theft insurance
Fraud insurance
Know the limits
This isn't a perfect process. Unfortunately, utilizing a service or monitoring credit yourself won't protect you from fraud or identity theft. You will usually find out when it's already happened to you. Of course, this is useful so you can deal with the situation. But it is a limitation of credit monitoring. In addition, this kind of service provides information and updates about your personal finances. But if an account goes into collections or a missed payment appears incorrectly, you'll receive this information after the fact.
To protect your credit and identity, never share personal information with people you don't know or trust. You should never share personal or banking information over the internet either. In addition, consider installing anti-virus software onto your computer. This can help you if you accidentally click on suspicious links or engage in other risky online activities.
What should I do if my credit account has been compromised?
If you're a victim of fraud or errors on your credit account, it's best to deal with the situation as soon as possible. Notify both your financial institution and the credit bureau. Your bank will likely issue new bank account cards and start an investigation. If they agree that fraud has occurred, they usually wipe the owed amounts from your record. Remember, that if you are the victim of fraud or errors, be sure to keep records of all relevant documentation to help verify your claim.
As for the credit bureau, they should remove fraudulent activity from your report too. Reach out and make a dispute. You have the option to issue a personal statement on your credit report as well. Be sure to request this option for both credit bureau if you'd like to explain the strange activity.
Does it affect my credit score?
No, credit monitoring doesn't affect your credit score. In fact, it actually can help your credit because you're staying on top of errors and potential fraud. Without credit monitoring, there could be issues on your report that you don't know about. Over time, these can do severe damage to your credit.
Monitoring credit
It is a good habit to keep to ensure you catch fraud and errors when they happen. You can use a paid service, or perform the work yourself for free. Either way, it's definitely advised to preserve your credit.
Credit scores and reports can be confusing. If you're lost, Consolidated Credit can help. They can answer any questions you have. In addition, they can help you implement a credit monitoring strategy. Reach out today!
Read our booklet to learn more about credit scores.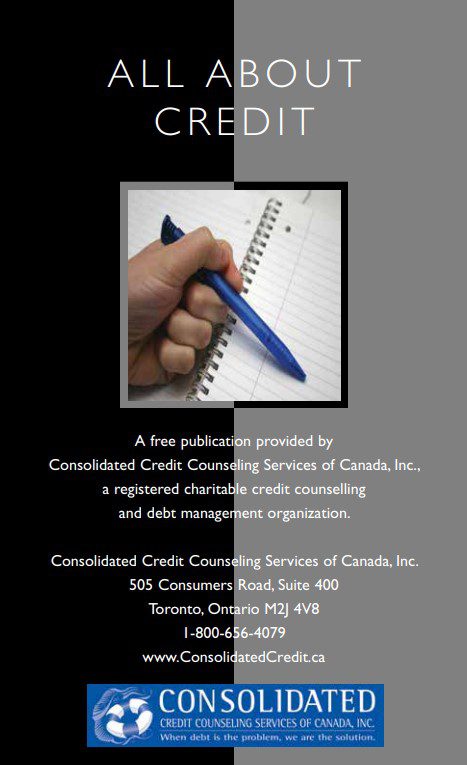 All About Credit
Your credit report has an impact on many important aspects of your life. Your ability to borrow money can impact your housing situation, your ability to have a car, and your ability to borrow money when necessary.
When you are shopping for a credit card, the free t-shirt is not going to save you money or provide you with convenience. Look over the features, benefits, and provisions to be sure that you are applying for a card that will fit your needs and benefit your financial situation, not hinder it.