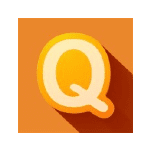 Dear Jeff,
I have had trouble with credit card debt in the past, which I have cleared up. And now I am wondering if Consolidated Credit helps those who need to clean up and re-establish their credit?
Kristian W.
Toronto, Ontario
---
Thanks for the question, Kristian.
I am happy to hear you have addressed your problems with debt and want to begin to re-establish your credit. This is a big step in building a healthy financial future. Therefore, we would be happy to help you better understand this process.
You've had credit problems in the past. That means you know how quickly the buy now, pay later attitude can get you into serious debt. And of course, you also know how quickly that debt can damage your credit scores. Unfortunately, there is no quick fix to turn your credit history around. In fact, the only real way to clean up and re-establish your credit is to adopt sound credit practices for a period of time.
I worry that individuals, like yourself – who have worked hard to eliminate debt – will be enticed by offers of a "quick credit fix." For that reason, I want to caution against using any service that promises to re-establish your credit for a fee.
I can't tell you how many clients we have worked with who have utilized these services, only to find they are deeper in debt and have no improvement in their credit scores. The truth is, no credit repair company has the power to change or erase accurate information in your credit file and paying them to do so will only result in more financial trouble.
The good news is there are strategies you can use to put your credit back on track. If you actively work on improving your credit, you will see results. I can't promise it will happen as quickly as you hope. But if you are willing to put in the time and the effort, these strategies will go a long way in helping you build a solid financial future:
Firstly, get copies of your credit reports from both credit bureaus.
Always pay your credit card and other bills on time.
Try to pay your credit card bills in full.
Pay debts off as quickly as possible.
Don't go over your credit limit.
Lastly, reduce the number of credit applications you make.
To sum up, adopting strategies to show that your payment and credit habits have improved is the only surefire method to re-establish poor credit history. If you would like more tips and tricks to improve your credit, our free publication Repair Your Credit goes into greater detail about the steps you can take to build better credit.
Jeffrey Schwartz
Executive Director
Jeffrey Schwartz is the Executive Director of Consolidated Credit Canada and Former President of the Credit Association of Greater Toronto (CAGT).
Thanks for submitting your question!
Consolidated Credit's executive director, Jeff Schwartz will review it and give his response here, along with any additional tips that our credit counsellors have to offer. If you need immediate assistance, please call us and a credit counsellor will get you the help you need.
Please note: We try to answer all questions within 48 hours. However, not all questions may be answered on the website. If your question is similar to one we've already answered, we'll direct you to the appropriate response via email. If we need more information, we'll contact you at the email provided.