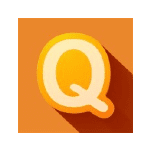 Jeff,
I don't have anyone to blame but myself for my debt problems. I realize now that I overspent and bought loads of things that I didn't need. But now, I'm sitting here with this vast debt cloud hanging over my head, and I'm worried about the future. One of my friends suggested that I should think about consolidating my debt. It sounds like it could be a good idea, but I don't know a lot about it. So, how does debt consolidation work? Thanks,
Samir T.
Markham, Ontario
---
Samir,
Thanks for the question. It sounds like you have reached the point where you want to make a change in your life. It would be best if you weren't too hard on yourself, but there comes a time in all of our lives where we have to realize that we are responsible for our own actions. That is true for how we eat, how we work, how we spend and pretty much how we do everything in our lives.
With the average Canadian debt being $71,300 in Q1 of 2019, it's no surprise we need help.
But sometimes it takes a shock (in your case, a financial one), to make us change our ways. I'm not sure if a debt consolidation program will be right for you or not, but I'll explain what it is, and then you can make a decision.
Explained: How does debt consolidation program work?
In a debt consolidation program, you make only one payment per month, which your agency disperses to all of your creditors. A single loan payment makes debt management simple. The other added benefit is saving money because interest rates go down reduced if you qualify for the program.
This means you can consolidate credit card debt, a personal loan, and other unsecured debts you may have. 
Making minimum payments on your loans and debts can keep you in debt for the rest of your life. Instead of trying to keep up with your credit card balances using balance transfers, or getting a personal loan to pay your debt, go with a non-profit agency. Now that you have a good idea of how a consolidation program works, learn more about the process below. 
The 5 Steps of Debt Consolidation with an agency
If you've ever asked, "How does debt consolidation work?" I'll now briefly explain the five steps you'll go through if you decide to consolidate your debts:
Step 1: Evaluation
A trained credit counsellor will examine your current financial situation, including your income, debts and monthly budget. This analysis will determine if you are eligible for a debt management program or if another option is better for you.
Step 2: Program Details
After the analysis is complete, you get an estimate of a future monthly payment and the length of time needed until you become debt free. If it sounds like consolidating your debts is right for you, you'll be able to enroll in the program.
Step 3: Submit Documentation
In most instances, you will be charged a small fee for enrolling in the program, send in copies of the bill/debts you want to consolidate, and you will have to sign some documents to get the program started. Once this process is complete, you will be able to direct any phone calls you get from your creditors to the debt consolidation company to address.
Step 4: Monthly Payments
As you progress through the program, you will send a monthly payment to the debt consolidation company, which goes to your creditors. This payment will include a small monthly fee that goes to the company helping you service your debts. Generally, debt consolidation programs last between 4-5 years and during this time, you cannot acquire any more unsecured debt.
Step 5: Program Completion
This is the end of the program. You will have seen your outstanding debts decrease until they disappear. You are now debt free! Your credit will likely look better than it did at the beginning, as you have been steadily making payments for the past few years.
However, there will be a penalty listed on your credit report for up to three years after you have completed the program. But after that, it will be erased, and you can start living your life again without the worry of being in debt.
Other Consolidation Options
How does debt consolidation work if you don't go with a credit counselling agency? If you want to go the DIY route, consider the below options.
Personal loans
Aside from going with an agency, you can take out a personal loan. This process involves its own set of steps. In essence, you apply for a loan through a bank or credit union. If you have a bank account with the establishment, it may be easier to acquire it.
Use the personal loan funds to pay off all your debts. Then repay the loan at a set interest rate.
Credit Card Balance Transfer
Some people avoid this method, while others swear by it. Here's how it works:
You apply for a 0% APR credit card
Once they approve, you transfer all of your high interest rate credit balances to that card and pay them off within the introductory period.
Be careful, if you do not pay off the card within the 0% period, your interest rate can be as high or higher.
Jeffrey Schwartz
Executive Director
Jeffrey Schwartz is the Executive Director of Consolidated Credit Canada and Former President of the Credit Association of Greater Toronto (CAGT).