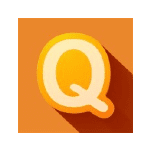 Jeff,
I look at my friends and it seems like they have everything figured out. They are finding success in their work lives and posting pictures of their happy family life on Facebook. It seems like they have achieved what I haven't been able to – a work/life balance. I need money to enjoy life so I need to work hard to earn the money. But the harder I work, the less time I have to spend with my family. I need help in finding where I should set my priorities to have the best of both worlds. What advice would you give me?
Carlos A.
Scarborough, Ontario
---
Carlos,
Before we get to my advice on finding a work/life balance, let's talk about the image you have of your friends. I used to look at the people around me and get jealous because they had a better car or took frequent vacations. But, one thing I've learned over the years is that, unless you are Bill Gates, there's always going to be somebody with more money than you. But, you shouldn't let another person's situation affect how you feel about yourself. You need to worry about yourself and your family – not some guy down the street with a Mercedes in his driveway.
How do you achieve a work/life balance?
Here are a couple of things to think about to ensure you get the most out of your life and your work –
Examine your life – Are you working so hard to obtain the things you need, the things you want or the things you think you want? Let me explain. Your basic priority needs to be your home, your food and other basic necessities. Now, I don't expect you to live a minimalist life with only those things so let's examine your wants. Your wants should be things that bring you happiness. It might be as simple as a TV to watch your favorite hockey team in the winter or a BBQ to help you cook family meals. If these "wants" fit into your budget, go for it. But when it comes to the things that you think you want, be careful. I'm talking about the fancy car that you don't really care about but you want to show off to your neighbours. Or the brand new set of golf clubs you want others to see when you hit the links. Those are the things that you are putting in extra hours at work to afford – even though they don't bring you happiness. Cut those things out of your life and see your expenses decrease and your enjoyment of life increase.
You are not alone – When you are choosing to work instead of spending time with your family, think about why you got married in the first place. I'm guessing it wasn't to have people to buy things for. It was probably because you fell in love and wanted to spend the rest of your life with that special person. So why are you choosing the former over the latter? That doesn't lead to happiness, does it? Now, trust me, I've been guilty on many occasions of neglecting my family in the name of work. But a few years ago I realized that spending less time with my wife was leading to more fights and more tension at home. I decided then and there that I had to make a change. We now have our relationship calendar that we plan at the start of every month. We schedule in movie nights or trips to the ice cream shop. The purpose is to give my relationship as much importance as I give my work schedule. This method may not work for everyone so find something that works for you and make it happen.
Carlos, you can achieve the balance that you want if you stop worrying about others and begin thinking about yourself and your family. Find what makes you happy and work towards that. Spending time with your family doesn't mean spending lots of money. Thanks for the question.
Jeffrey Schwartz
Executive Director
Jeffrey Schwartz is the Executive Director of Consolidated Credit Canada and Former President of the Credit Association of Greater Toronto (CAGT).
Thanks for submitting your question!
Consolidated Credit's executive director, Jeff Schwartz will review it and give his response here, along with any additional tips that our credit counsellors have to offer. If you need immediate assistance, please call us and a credit counsellor will get you the help you need.
Please note: We try to answer all questions within 48 hours. However, not all questions may be answered on the website. If your question is similar to one we've already answered, we'll direct you to the appropriate response via email. If we need more information, we'll contact you at the email provided.