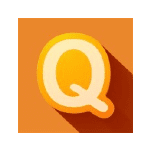 Dear Jeff,
I live in Tokyo, Japan–but I am a Canadian Citizen from BC. Long story short, my wife and I want to purchase a home in Japan. In Japan–there is no such thing as a credit score, and to be honest I don't need to improve my credit score since I plan to retire here. However, what Japanese banks do check is your CIC score to see the late payment history, and to make sure you are not running away from a debt overseas. Anyways, I have some late payments/bad debt history and I was wondering if I can outsource this to you for help and clean up? I know the credit bureau does not care–but in 2016 I lost $50,000 dollars and it was all my money, so I had issues with credit after that. Back on my feet now and have no issues. Can Consolidated Credit Canada help me with that?
J.W.,
BC
---
Hello J.W.,
Does debt follow you abroad?
Your credit information and scores are maintained and calculated by CICs (Credit Information Companies) such as Equifax and TransUnion. You will be required to build a new credit history in your new country of residence. Of course, it is never a good idea to leave behind bad credit and unpaid debt.
Your credit report and credit score don't follow you when you move to another country. But it is important to know that some debts you owe will remain active. Lenders may find it harder to pursue legal action against you when you are in a different country. However, it's not impossible for them to try to reclaim the debt.
Do international organizations have access to your credit report in a country other than their own?
Whether or not your credit profile is accessible internationally will depend on the organizations involved (if there are agreements in place to cooperate across borders) and whether or not you provide permission to allow that access to your credit profile. Reading and understanding the credit application prior to signing off will indicate whether or not you are providing permission to access your credit file. While CIC may be a trusted resource for Japanese lenders, it would be in your interest to see if it is a regular procedure of theirs to access the applicant's international credit profile as part of their reporting to lenders.
You still have an obligation to clear your debts
Your creditors may continue to pursue you for payment if you moved out of Canada and ceased paying your Canadian creditors, and you have not filed for bankruptcy or a consumer proposal. Creditors can attempt to obtain a judgement against you. Judgements are negative, credit-harming notation on your report. So, it is essential to make arrangements to pay it off.
Debt collectors could also attempt to file a collection lawsuit against you for unpaid debt.
Statute of limitations
Additionally, Canadian provinces have different statutes of limitations. The statute is the length of time a creditor has to commence a lawsuit to collect its debt. But the length of time is determined by the type of debt owed. For example, the statute of limitations doesn't apply to debts, such as federal student loans.
However, some negative remarks fall off the credit report after a period of time with no activity.
Consider these options before deciding to leave bad credit and debt behind
Consult a Licensed Insolvency Trustee about your situation. A Licensed Insolvency Trustee will help you explore all your choices and find the best solution for your circumstances in a free, no-obligation discussion. Licensed Insolvency Trustees are regulated by the government and are experts in their field.
Work out a payment plan with your creditors. Call the people you owe money to and ask if they'll work with you to come up with a payment plan that will benefit both of you.
Create a debt management strategy. A credit counselling organization can assist you with the procedure. Choose your agency carefully because most jurisdictions do not regulate them.
Outsourcing/cleaning up my credit report with Consolidated Credit Canada
Consolidated Credit Canada can't remove negative notations from your credit report. However, when you contact us, our trained counsellors will give you instructions and resources to do it on your own.
Jeffrey Schwartz
Executive Director
Jeffrey Schwartz is the Executive Director of Consolidated Credit Services of Canada and Former President of the Credit Association of Greater Toronto (CAGT).
Thanks for submitting your question!
Consolidated Credit's executive director, Jeff Schwartz will review it and give his response here, along with any additional tips that our credit counsellors have to offer. If you need immediate assistance, please call us and a credit counsellor will get you the help you need.
Please note: We try to answer all questions within 48 hours. However, not all questions may be answered on the website. If your question is similar to one we've already answered, we'll direct you to the appropriate response via email. If we need more information, we'll contact you at the email provided.