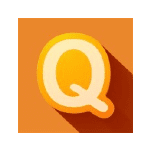 Dear Jeff,
I want to buy a house and I have enough money to make a 5% down payment on places in my price range. My agent said that would be just fine and I should have no trouble getting approved. But now the lender I'm going through to get pre-approval tells me I'll have to pay something called mortgage insurance if I don't make a 20% down payment. What is that? Is it the same as MIP insurance? Can you please tell me everything I need to know about mortgage insurance?
Chris J.
Vancouver, BC
---
Hi Chris,
I will break down some information about mortgage insurance for you and I will try to answer your question in detail. First of all, I'm surprised your real estate agent didn't warn you about private mortgage insurance.
Are you drowning in debt? Find out how credit counselling can put you on the path to financial stability.
What is mortgage insurance?
Even though many Canadians are working towards homeownership, very few people are able to buy their homes outright. Homebuyers contribute a percentage of the purchase price of the home and borrow the rest. The portion that the buyer contributes is called a down payment. The loan for the remainder of the purchase price usually comes from a mortgage. A mortgage is a type of loan secured against the home. Lenders protect themselves with mortgage insurance (aka default insurance) because a lower down payment means that your mortgage will have a higher ratio of your home's value. Banks and lenders consider borrowers a higher risk of default or non-payment if they have qualified for high ratio mortgages. It can be either public or private depending upon the insurer.
Do I need mortgage insurance?
Mortgage default insurance is required by the Government of Canada when home buyers are putting less than the 20% down payment typically needed to qualify for a conventional mortgage. As an example, in your case, the lender wants to be protected because your down payment is only 5% of the purchase price.
How does it work?
It may come with a typical pay-as-you-go premium payment, or it can be compounded into a lump sum payment at the time when your mortgage starts. For example, as a borrower, you likely won't deal with your mortgage insurance company directly. Instead, you apply for mortgage financing through your lender. Your bank or mortgage lender will apply to one of the mortgage loan insurance companies on your behalf.
How much does mortgage insurance cost?
Mortgage insurance isn't free since your lender pays a mortgage insurance fee or premium. To illustrate, the premium is calculated as a percentage of the total mortgage amount. In most cases, your lender will add the cost of your mortgage insurance premium to your mortgage amount. The percentage will decrease depending on how much you put down as a down payment. According to CMHC mortgage default insurance costs homebuyers 2.8% to 4.0% of their mortgage amount. Use the CMHC's mortgage insurance calculator to determine your cost. However, your PMI may be tax-deductible – ask your lender or a tax advisor to see if you can take advantage of this.
PMI vs. MIP
PMI is insurance that is provided by lenders other than the government. If you don't want a CMHC-insured loan, you'll have to go for the PMI option.
MIP is offered by the government through the Canada Mortgage and Housing Corporation (CMHC). Therefore, it is also called the CMHC premium.
Pros and Cons
Pros:
Allows you to buy with a lower down payment
Allows you to keep more money in the bank
It doesn't last forever
The bigger the down payment, the lower your premium will be
Your premium can be added to the total balance of the mortgage and paid monthly over amortization term
Cons:
It is an extra premium
Rates vary
It doesn't protect you. It protects the lender
Only available for residential homes prices under $1,000,000
It doesn't protect you if you are unable to pay or pass away
Mortgage Loan Insurance is NOT Mortgage Protection Insurance
Mortgage protection insurance pays off the balance of the mortgage in the event that one of the borrowers dies. Some mortgage protection insurance policies also pay part or all of your mortgage if you lose your job or become disabled.
I'd really recommend that you look into housing counselling. You can take courses and find recommendations for first-time homebuyers that can bring you up-to-speed on the buying process so you're not relying on your agent to tell you everything you need to know.
Thus, I think the best thing in your situation is to get educated first. Relying on your agent can be really iffy, so it would be better to take something like a first-time homebuyer workshop so you know what's going on and don't have to depend on an agent to tell you everything.
I wish you the best and if you need more assistance, don't hesitate to call us at (844)-402-3073.
Jeffrey Schwartz
Executive Director
Jeffrey Schwartz is the Executive Director of Consolidated Credit Canada and Former President of the Credit Association of Greater Toronto (CAGT).
Thanks for submitting your question!
Consolidated Credit's executive director, Jeff Schwartz will review it and give his response here, along with any additional tips that our credit counsellors have to offer. If you need immediate assistance, please call us and a credit counsellor will get you the help you need.
Please note: We try to answer all questions within 48 hours. However, not all questions may be answered on the website. If your question is similar to one we've already answered, we'll direct you to the appropriate response via email. If we need more information, we'll contact you at the email provided.