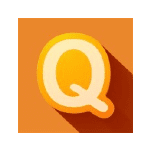 Hi Jeff,
This year my wife and I welcomed twin boys into our family. One sleepless night of bottles and diaper changes I realized that I am going to have two kids in university at the same time!!!! Do you have any suggestions on how I can start saving now so we don't have to take out a second mortgage to pay for their education?
Lance T.
Montreal, Quebec
---
Congratulations, Lance!
It sounds like your household has had an exciting year – and I'm guessing a rather expensive one at that.
For instance, one of the best and most effective savings tools available to parents today is the Registered Education Savings Plan (RESP), which is a federally sponsored tax-sheltered investment plan designed to assist in saving for post-secondary education. It's best to speak with a financial planner or your bank to set this account up. However, the general idea behind an RESP is that you can contribute up to $50,000 for each beneficiary. Your contributions grow tax-free until the children attend college, university or another post-secondary institution.
By setting up an RESP you not only create a plan to save for your boys' future, but you also open yourself up to free money from the federal government. That's right, I said free!!!
As part of the Canada Education Savings Grant, the federal government will contribute up to a maximum of $7,200 per child. This is based on your contributions and household income. Again, I would recommend speaking with a reputable financial planner or your financial institution about setting up this account and taking advantage of the grants offered by the government.
In terms of saving the money needed to invest in an RESP, I would suggest that the easiest way to put money aside for the future is to make your savings "invisible".
By invisible, I mean automatic. Each pay period, have a specified amount of money taken directly from your paycheque and deposited into the RESP account you set up for your kids. By making the savings automatic, you are forced to learn to live within your remaining income. As a result, after a few weeks, you may get so used to your "new income" that the payments become invisible – out of sight, out of mind.
In terms of how much you can afford to put away each pay – only you can make that decision. However, I would recommend sitting down with your wife and going through your household budget to see where you can make cuts in order to start working towards your savings goals.
Jeffrey Schwartz
Executive Director
Jeffrey Schwartz is the Executive Director of Consolidated Credit Canada and Former President of the Credit Association of Greater Toronto (CAGT).
Thanks for submitting your question!
Consolidated Credit's executive director, Jeff Schwartz will review it and give his response here, along with any additional tips that our credit counsellors have to offer. If you need immediate assistance, please call us and a credit counsellor will get you the help you need.
Please note: We try to answer all questions within 48 hours. However, not all questions may be answered on the website. If your question is similar to one we've already answered, we'll direct you to the appropriate response via email. If we need more information, we'll contact you at the email provided.