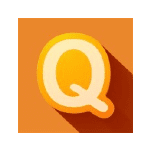 Dear Jeffrey,
I'm thinking about quitting my job. I've been here for a few years but I just feel the time has come. One of the main reasons is that I'm struggling to get by on the salary I make. My boss says she can't afford to pay me anymore but it's getting more and more difficult to make ends meet. I see my financial dreams getting further and further away. Is quitting a good idea? Or is this a bad financial decision? Do you have any tips for me? I feel like that old Clash song – "Should I stay or should I go?"
Brianne M.
Biggar, Saskatchewan
---
Brianne,
Thanks for the question. I had to look up Biggar on a map to know where it was. Is the town slogan really, "New York is big, but this is Biggar"? I love it!
But back to your question – should you quit your job?
Look, there is nothing worse than waking up every day and going to a job you hate. It can be extremely demoralizing and can affect both your physical and mental health. So, if you are truly not happy in your position, it may be the best thing to quit. But, before you do, follow my tips to make the best decision possible.
Talk to your boss – You can't get something that you don't ask for. If the only thing making you want to leave your job is money – ask for more money! Tell your boss that you are having trouble making ends meet and you are willing to do more to earn more. Tell her that you live a frugal lifestyle and are worried about falling into debt. She might just turn around and offer you a decent raise that will make you want to stay.
What's your next move? – Quitting a job without a plan B is rarely a good decision. There's no harm in starting to look for a better, higher paying job before you give notice at your current place of employment. If you quit your job without something else lined up, you are going to go from a low salary to no salary at all!
Be a super saver – Making a career transition can be expensive. Even if you are going to a higher paying position, you may have to move to another city or your pay may not start right away. That means you may have wait for your first paycheque, pay moving expenses, buy new furniture, have a higher rent, etc. This is why you need to always be saving. Your nest egg sitting in your savings account will help to bankroll you as you make this life change. So, even if you are in a low-paying job currently, find ways to save while you shop so you have the money when you really need it.
Ultimately, it's up to you if you want to quit your job. If you are truly unhappy, I'm not going to tell you to torture yourself by staying. But before you quit, start thinking about your plan B so you don't meet any financial problems. Good luck, Brianne – and if you are thinking about moving to Toronto, don't hesitate to reach out to us while you are in the area!
Jeffrey Schwartz
Executive Director
Jeffrey Schwartz is the Executive Director of Consolidated Credit Canada and Former President of the Credit Association of Greater Toronto (CAGT).
Thanks for submitting your question!
Consolidated Credit's executive director, Jeff Schwartz will review it and give his response here, along with any additional tips that our credit counsellors have to offer. If you need immediate assistance, please call us and a credit counsellor will get you the help you need.
Please note: We try to answer all questions within 48 hours. However, not all questions may be answered on the website. If your question is similar to one we've already answered, we'll direct you to the appropriate response via email. If we need more information, we'll contact you at the email provided.