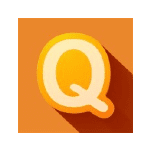 Dear Jeff,
With so many reports about consumer fraud in the news lately – Target and Bell to name a few – should I really be concerned about fraud? And what can I do to protect myself, and my family from unsavoury individuals who may want to steal our identity or rip us off?
Wesley P.
Conception Bay, Newfoundland
---
Hi Wesley,
I have to tell you, your timing could not have been better with these questions. March is Fraud Prevention Month in Canada. As an organization that prides itself on consumer education, it is our job to educate Canadians on matters related to identity theft and fraud.
Recent incidents of consumer information breaches, like the ones with Target and Bell Canada, have put a spotlight on the importance of fraud prevention in Canada. But it's important to note that this is not a new crime – In fact, ID theft and fraud are among the fastest-growing crimes in Canada.
Every year thousands of Canadians fall victim to identity theft and fraud. By using your name, date of birth, credit card information, Social Insurance Number and other personal information, savvy criminals can open credit card and bank accounts under your name; they can redirect mail, establish cell phone services, rent vehicles and even secure employment.
Even more concerning, is the devastating impact these crimes can have on the financial stability of individuals, families and businesses.
Wesley, you are right to be concerned about fraud and the impact it could potentially have on your family. Victims of identity theft and fraud can experience severe financial loss and face difficulties obtaining credit or even restoring their good name. In many cases, victims have even seen their retirement savings, homes and businesses lost to this preventable crime.
The good news is you had the foresight to ask this question, and we have the information to help you guard against identity theft and fraud. Below are several steps you can take today that will help your family manage your personal information wisely, cautiously and with awareness of the issue:
Erase all personal information before disposing or selling electronic equipment. This includes computers, cell phones, CD's, DVD's, diskettes and memory sticks.
Shred or destroy pre-approved credit card applications, credit card receipts, bills and related information when you no longer need them.
Never send confidential personal or financial information by email.
Ask yourself if you really need all the personal identity documents you keep in your wallet or purse. Remove those you don't need and keep them in a secure place instead.
Periodically check your credit reports, bank and credit card statements and report any irregularities to your financial institutions and the credit bureaus.
During debit or credit transactions, swipe the card yourself rather than allowing the cashier to do it for you.
Memorize all the personal identification numbers for your payment cards. Never write them on the cards.
Never use a public access computer or wireless network when banking or shopping online.
Avoid mail or telephone solicitations disguised as promotions or surveys offering instant prizes or awards. These scams are designed for the purpose of obtaining your personal details including credit card numbers.
Don't reply to spam emails, even to unsubscribe, and do not click on any links listed in a spam email. Many of these are phishing scams designed to access the personal information stored on your computer.
If you do become a victim of identity theft and fraud, it is important to take these steps right away:
File a police report
Notify the credit bureaus
Contact your bank and credit card companies
Review your credit reports, and contact all unknown creditors listed under New Accounts or Inquires.
Check with Canada Post to see if a change of address has been filed in your name.
Alert Canada Post to make sure no one orders a passport with your information.
There are countless ways criminals can try to obtain your personal information. The more you know about fraud-related crime, the less likely you are to be fooled.
Jeffrey Schwartz
Executive Director
Jeffrey Schwartz is the Executive Director of Consolidated Credit Services of Canada and Former President of the Credit Association of Greater Toronto (CAGT).
Thanks for submitting your question!
Consolidated Credit's executive director, Jeff Schwartz will review it and give his response here, along with any additional tips that our credit counsellors have to offer. If you need immediate assistance, please call us and a credit counsellor will get you the help you need.
Please note: We try to answer all questions within 48 hours. However, not all questions may be answered on the website. If your question is similar to one we've already answered, we'll direct you to the appropriate response via email. If we need more information, we'll contact you at the email provided.