Non-profit vs For-profit Credit Counselling
Understand the key differences between these two services, so you can find the best option for debt relief.
If you need help finding relief from credit card debt, credit counselling services can help you identify the best solution. But not all credit counselling agencies are created equal. There are for-profit and non-profit agencies, and the differences between the two can make all the difference as you work to get out of debt.
Here's how these two types of agencies compare:
| | Non-profit | For-profit |
| --- | --- | --- |
| Business status | Registered charitable organizations | Private companies |
| Trade association | Member of one or more trade associations, such as the Canadian Association of Credit Counselling Services | Not required to be part of a trade association, although some are |
| Fee structure | Low fees or no fees; set based on your budget and level of financial hardship | Fees set based on company policy |
| Creditor relationships | Supported by funding from credit card companies; established relationships with most creditors | Relationships with creditors vary widely, depending on the company |
| Debt analysis | Free | Some companies may charge a fee |
| Debt management plan (DMP) enrollment | Counsellors will only recommend a DMP if it's the right solution for your situation | Counsellors may drive you into a DMP, since they often earn commissions for enrolling clients |
| Financial resources | Financial education resources provided free of charge | Some companies may offer resources, but you may be required to pay for those services separately |
How Non-Profit vs For-Profit Services measures up
Consolidated Credit is proud to be a registered non-profit charitable organization. This allows us to provide low-cost credit counselling services to Canadians, with many of our services being completely free of charge.
We're also a proud member of several trade associations:
Canadian Association of Credit Counselling Services (CACCS)
Ontario Association of Credit Counselling Services (OACCS)
Canadian Centre for Accreditation
Toronto Board of Trade
Markham Board of Trade
As a non-profit organization, Consolidated Credit strives to provide free financial education so Canadians can overcome challenges with debt. Of course, this is regardless of whether they're enrolled in a debt management program. Our trained financial coaches also answer consumer credit and debt questions free of charge through our Ask the Experts portal.
Our mission is to help Canadians get out of debt and learn better financial habits. To learn more, visit the About Us section of our website.
Talk to a trained credit counsellor now for a free debt and budget evaluation.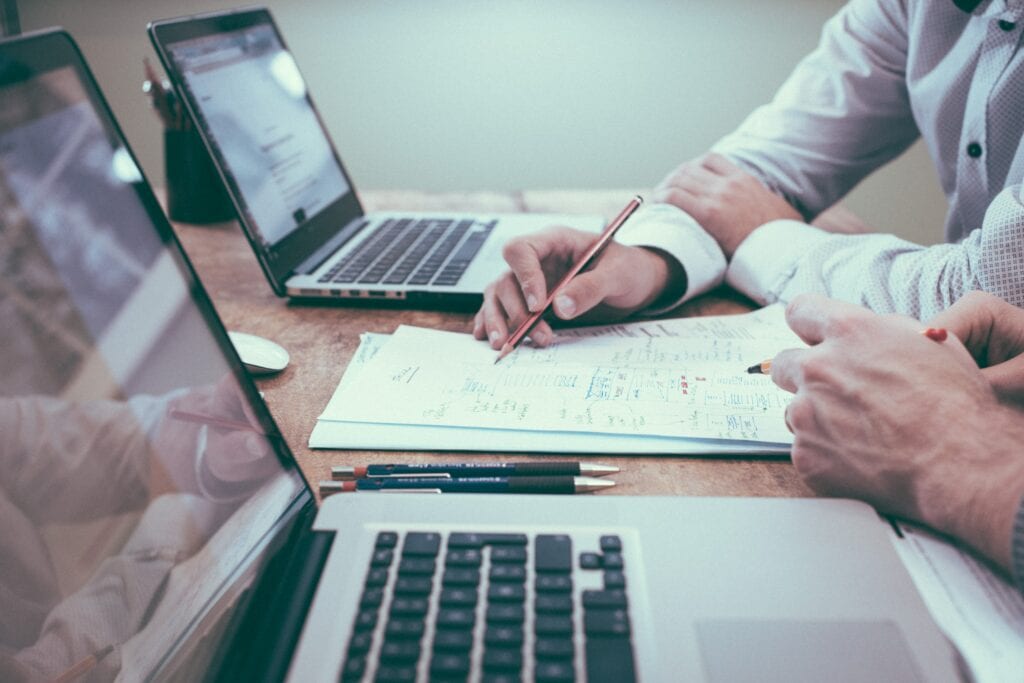 What to look for in a credit counselling service
When it comes to non-profit vs for-profit, the Canadian government provides guidance on how to find a credit counselling agency.[1] Here are some key points they recommend:
Only work with companies that have the highest rating with the Better Business Bureau
Whether you work with a for-profit agency or non-profit, you should always make sure that the services have an A+ rating with the Better Business Bureau. In addition to looking at the company rating, check the customer reviews, as well as customer complaints. Keep in mind that any company that has been in business for a few years will have some complaints. What you want to look for is how they respond and resolve those complaints.
Make sure that the solution is really a debt management plan
Some debt relief services, such as debt settlement companies, may masquerade as a debt management program. They'll use similar language, such as saying that they'll consolidate your debt with a monthly repayment plan. However, these services are very different and affect your credit differently. Debt settlement notations can remain on your credit report for up to six years; debt management only remains on your credit for two years following pay off.
Check independent third-party reviews
In addition to checking the Better Business Bureau, there are independent review websites that will show you impartial reviews of companies. These review sites will show you the good and the bad, whereas a company may only show positive reviews on their website.
Get a feel for the company during the free consultation
Even if a non-profit credit counselling service checks all the right boxes, take advantage of the free consultation. During the debt and budget evaluation, get a read on the company. See if you feel comfortable with the credit counsellor and the service they describe. If you don't feel confident by the end of the evaluation, don't sign up for anything! Thank the counsellor for their time and contact other agencies until you find one that makes you feel comfortable and confident in their ability to help you get out of debt.
Make sure to ask about fees before you sign up for anything
Always make sure you understand the fees you'll be paying before you enroll in a debt management program. Even if you've confirmed that a credit counselling service is a non-profit, ask about the fee structure and what you can expect to pay. You should know exactly what the company charges before you enroll.
| | |
| --- | --- |
| Ready to get started? Talk to a trained credit counsellor now for a free debt and budget evaluation, so you can start to explore your options | |