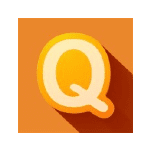 Dear Jeff,
What are your fees, if I enroll in your consolidated credit program?
Phyllis
Calgary, Alberta
---
Hi Phyllis,
It's important to note, nonprofit credit counselling agencies are not here to profit off your hardship – they are here to help you make a plan to get out of debt. By law, no debt relief company, including a credit counselling agency, is permitted to charge fees upfront before providing any service. So the initial consultation to evaluate your debt and identify the right solution in your unique financial situation is free.
Fees only come into play after a client formally enrolls in a debt management program. Costs depend on four factors:
How much you owe
How many credit cards you have
Your income and budget
Where you live
Provincial law can also play a part in how they calculate fees. As you can see, the agency you apply through does not determine the fees. Debt management program fees don't vary by credit counselling agencies because other factors set them. So there's little need to "shop around" for an agency based on getting the best deal. Instead, it's about finding a reputable agency that you can trust and feel comfortable to have negotiated on your behalf. Note, you aren't incurring another bill by enrolling in a debt management program. The costs roll into the monthly payment you make each month to eliminate your debts. The total amount is generally 30-50 percent lower than what you would have been paying before joining a debt management program, and that's including the applied fees.
Speak to a Credit Counsellor on Your Debt Free Journey
When you call our credit counselling organization, our staff can discuss the various debt relief options for which you may qualify. Depending on your financial status, you may be eligible for DMP alternatives, such as:
Start with something simple, like ordering your free credit report. Most people don't realize the high-interest rates they agree to when they sign up for a credit card. If you have unsecured debts or student loans, our team may be able to help you get out of debt faster.
Jeffrey Schwartz
Executive Director
Jeffrey Schwartz is the Executive Director of Consolidated Credit Canada and Former President of the Credit Association of Greater Toronto (CAGT).
Thanks for submitting your question!
Consolidated Credit's executive director, Jeff Schwartz will review it and give his response here, along with any additional tips that our credit counsellors have to offer. If you need immediate assistance, please call us and a credit counsellor will get you the help you need.
Please note: We try to answer all questions within 48 hours. However, not all questions may be answered on the website. If your question is similar to one we've already answered, we'll direct you to the appropriate response via email. If we need more information, we'll contact you at the email provided.