Dartmouth Debt Consolidation and Credit Counselling
Free credit counselling and debt consolidation programs in Dartmouth, Nova Scotia
Who we are
Consolidated Credit is a national non-profit credit counselling organization that strives to educate consumers about credit and personal finance. We've helped over half a million Canadians find solutions to overcome challenges with debt.
Our mission
It's our mission to assist individuals and families throughout Canada to end financial crises through education and professional credit counselling.
How we can help you
If you have credit card debt and you're looking for the right way to pay it off, Consolidated Credit can help you find the best solution for your needs, credit, and budget. The journey starts with a free debt and budget analysis. A trained credit counsellor helps you understand where you stand with debt and the range of options that you have to get out of it.
If you aren't able to get out of debt on your own and want to avoid the credit report damage caused by consumer proposals and bankruptcy, your counsellor can help you enroll in a debt management program (DMP). This will combine all your debts into one payment while reducing or eliminating the interest rates applied to your balance.
These case studies come from real clients of Consolidated Credit who have consolidated debt through this program. These results show you how much time and money you could potentially save with a DMP.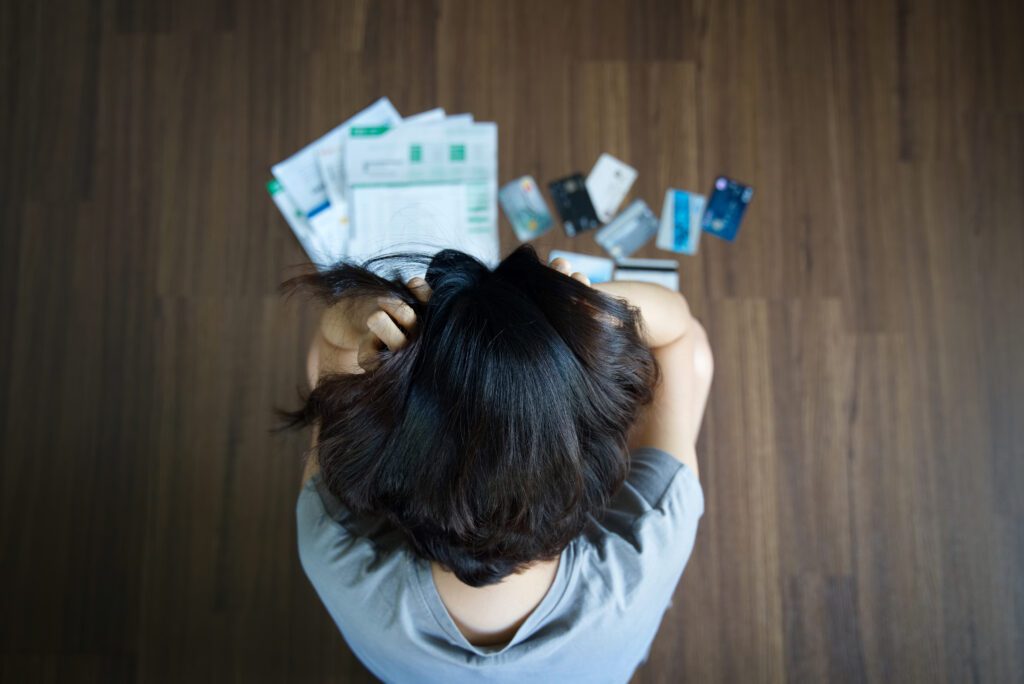 Real Case Studies
Daniel achieved his goal
Was the best option for me because I wanted to pay back everyone and these guys helped me achieve my goals. My credit report after one year of finishing the program is a 700 (average-good) and this couldn't have been possible without their help. Their is a solution and consolidated credit Canada is the answer! Thank you!

Daniel from Dartmouth, NS
Daniel had a total unsecured debt of $14,100.00, it took Daniel about 4 years to completely pay off his debt with a monthly payment of $335.40
Insolvency statistics for Dartmouth, NS
| | | | |
| --- | --- | --- | --- |
| Nova Scotia | 2022 | 2021 | % Change |
| Total Insolvencies | 3,467 | 3,007 | 15.3% |
| Consumer Proposal | 2,259 | 1,739 | 29.9% |
| Bankruptcy | 1,208 | 1,268 | 4.7% |
| Dartmouth* | 2022 | 2021 | % Change |
| Total Insolvencies | 1,295 | 1,126 | 15.0% |
| Consumer Proposal | 843 | 651 | 29.5% |
| Bankruptcy | 452 | 475 | -4.8% |
Source: ic.gc.ca * stats are for the greater Halifax region
Dartmouth credit counselling contact information:
Most credit counselling sessions are done over the phone. You can email us to request an appointment as well.
Phone: (844)-402-3073
Dartmouth hours of operation (call centre):
Monday: 9:30 AM – 10 PM
Tuesday: 9:30 AM – 10 PM
Wednesday: 9:30 AM – 9 PM
Thursday: 9:30 AM – 9 PM
Friday: 9:30 AM – 7 PM
Saturday: 10 AM – 3 PM
Sunday: Closed
Atlantic Daylight Time
We're here to help you!
If you're looking for debt consolidation services in Dartmouth, or simply seek answers to questions about your finances, we have professional answers. Call (844)-402-3073 and a trained credit counsellor will be pleased to assist you.