Last month, Consolidated Credit Canada conducted a survey asking people general questions about their credit card usage and knowledge. We asked them questions about their credit utilization rate, how many credit cards they have, and how much debt they owe.
Here's a breakdown of how the 147 survey respondents answered. Where do you stack up compared to these results?
Credit Card Usage Questions
We asked 11 questions to get an idea of how our readership handles their credit card usage. See the questions below.
Do you have credit cards?
A majority of the survey takers have credit cards. It's not a surprise, because according to this survey, each Canadian has an average of two credit cards at their disposal.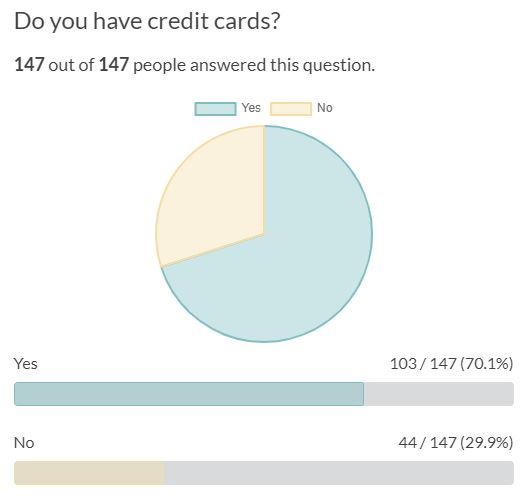 How many credit cards do you have?
As indicated above, several survey takers indicated that they have two or three credit cards. That accounts for 30% of the full respondents. On the other hand, only three people had more than six cards.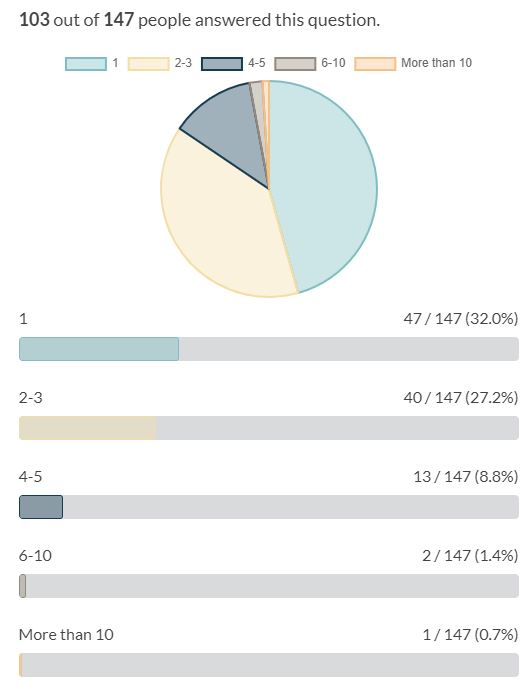 Do you have more questions about credit cards and debt? We can give you the answers.
How much credit card debt do you owe?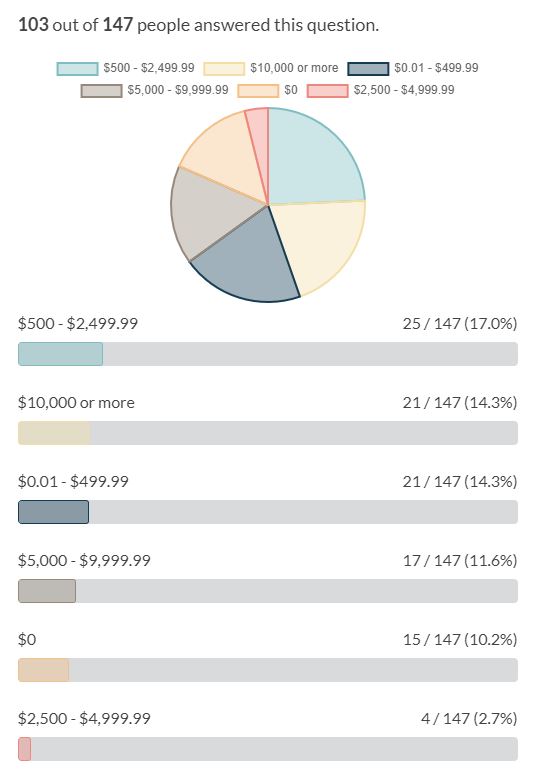 What is the highest interest rate on your credit cards?
One-third of our survey takers are paying between 15 and 20 percent in interest charges for their credit card usage. And sadly, a solid five percent said they don't know what their interest rate is.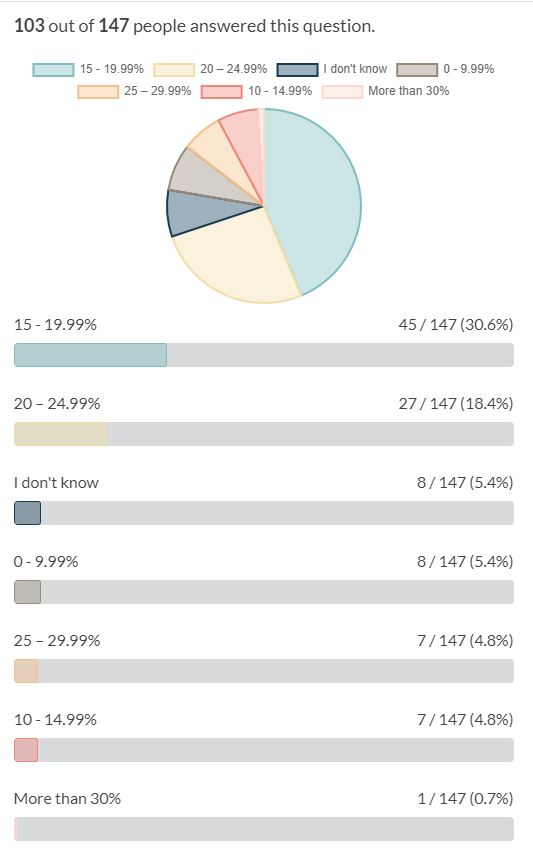 Have you ever hit your credit limit on any of your credit cards?
Nearly half of the respondents have hit their credit limit. Of course, credit utilization is a big contributor to your credit score.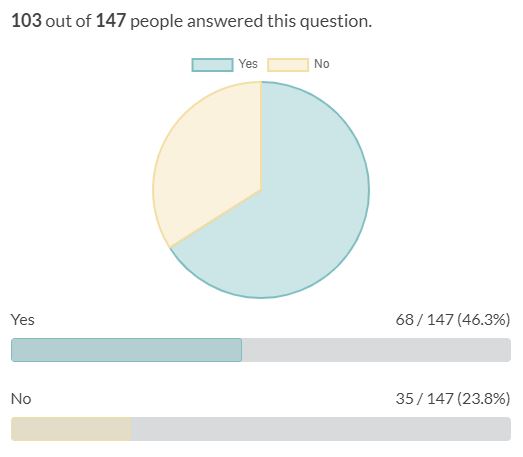 When did you hit your credit limit on that credit card?
Nearly 22% of the survey takers said they hit their credit limit less than a year ago. That's not a surprise, considering the financial impact of Covid-19.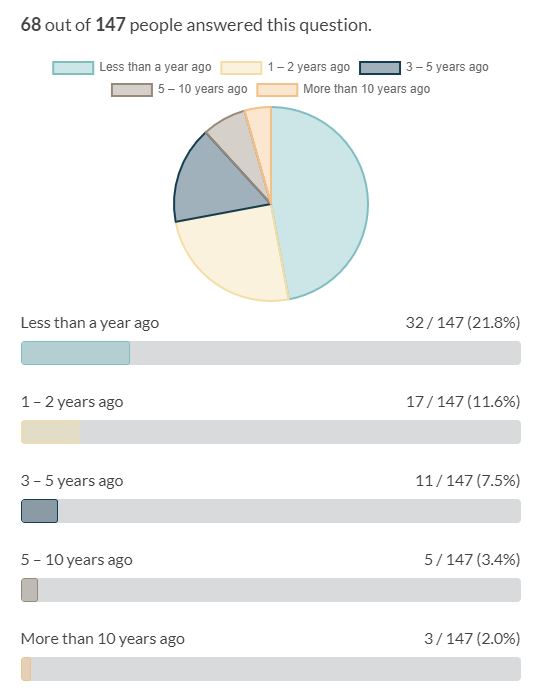 When was the last time you signed up for a new credit card?
The largest portion of people who took the survey said the last time they applied for credit was between three and five years ago. The second largest group last applied for credit between one and two years ago.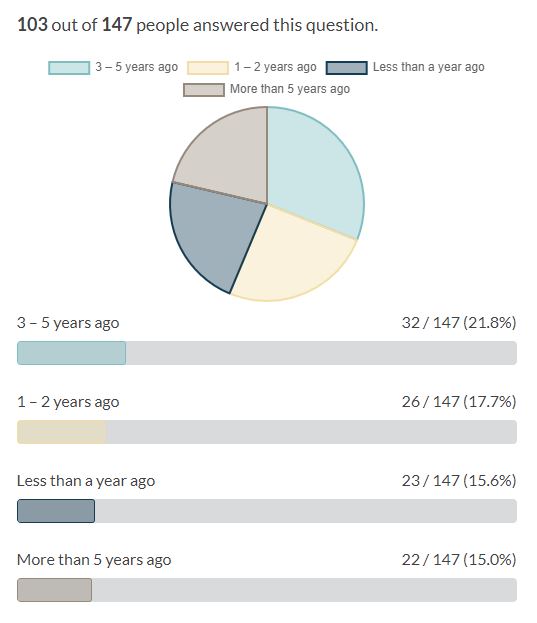 During the last year, would you say your overall personal finances:
Surprisingly, almost a full 50% of the people who answered the survey said their finances have gotten better. The other 50% are split evenly between finances getting worse and remaining the same.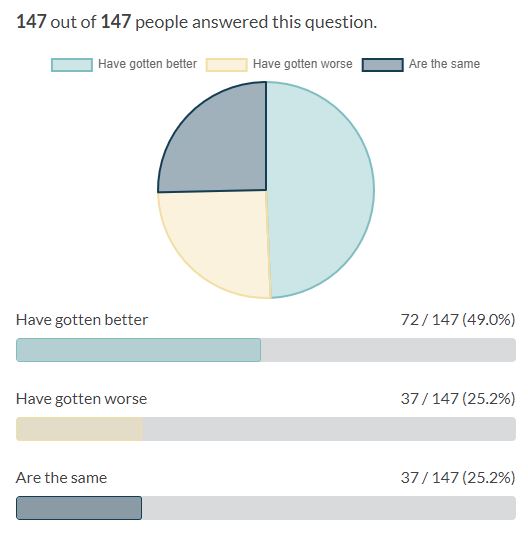 Have you ever used a credit monitoring service?
An overwhelming majority said they've never used a credit monitoring service.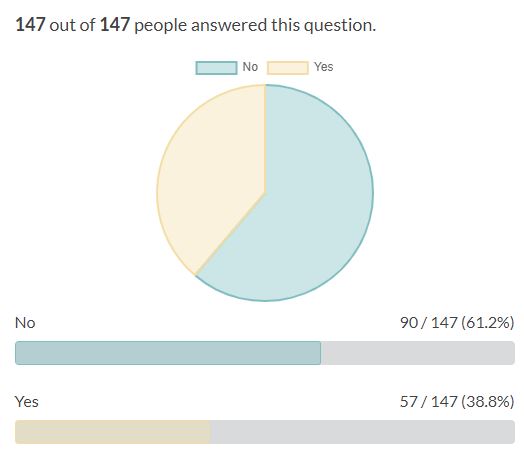 When is the last time you reviewed your credit report?
On a positive note, 54% of the survey takers reviewed their credit reports within the last three months. The second largest group checked their report within the last year.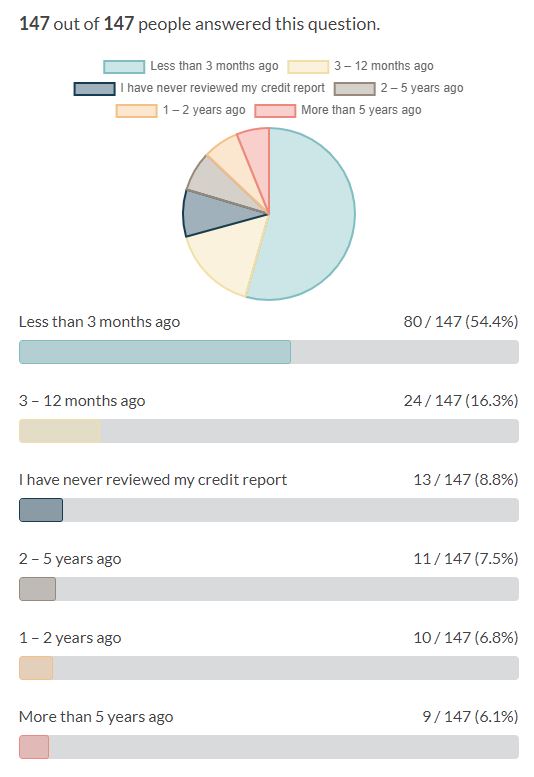 Do you know that you can obtain free credit reports every week until April 2022?
Out of 147 survey takers, 106 didn't know that they could access free weekly credit reports until April of 2022.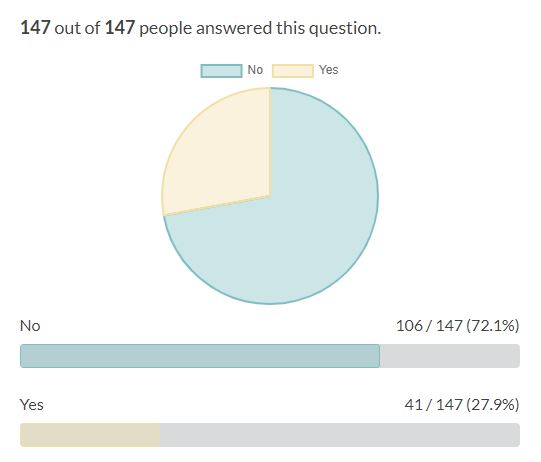 Final Thoughts
If your goal is to achieve excellent credit, you need to know the factors affecting your credit. Having healthy personal finances starts with opening your mind to all the knowledge available. Knowing your credit card balances, optimizing your balance transfers, and minimizing your credit card debt is just the beginning.
For instance, understand the credit bureaus' credit scoring models and how much your interest rates are costing you.