Tyler – Has his life back after struggling with debt
Tyler V. loved buying new clothes and he enjoyed charging all of his clothing purchases on his credit card. As the days and months went by, Tyler noticed his credit card balance kept increasing and he got a second job to help him manage his growing credit card debt. And then one day reality hit Tyler hard – he was unable to keep up with his credit card debt and he was running out of options.
"My credit card debt was growing faster than my 2 jobs could possibly pay. Even with an overtime bonus for working evenings every week, the interest rates climbed and made my debts increase further."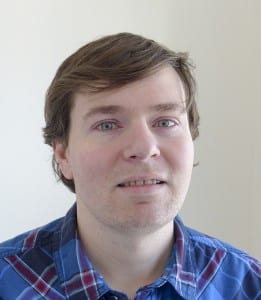 When Tyler was dealing with his debt, he felt stressed, overwhelmed and he felt judged. For five years he struggled to keep up with his $7,000 debt load working two part time jobs. He wanted to get out of debt however he did not see any hope insight until a social worker told him about Consolidated Credit Canada.
"Trying to apply for several government assistance plans and being denied, someone at a public services office showed me ConsolidatedCreditCanada.ca. Consolidated Credit was different from my past experiences in that they understood my situation and did not doubt my commitment to getting my debt eliminated."
Now Tyler has a new outlook for life. He has no stress about his bills or rising interest payments. He is debt free and now instead of worrying about how he is going to manage his credit card, he can build his skills as a graphic designer.
"After nearly four years with Consolidated Credit, a debt that was originally estimated to take 18+ years to pay off has disappeared. I will always be grateful for the service and support I received every time I needed it. In the future I will have a new-found respect for the responsibility it takes to manage and maintain a healthy line of credit."